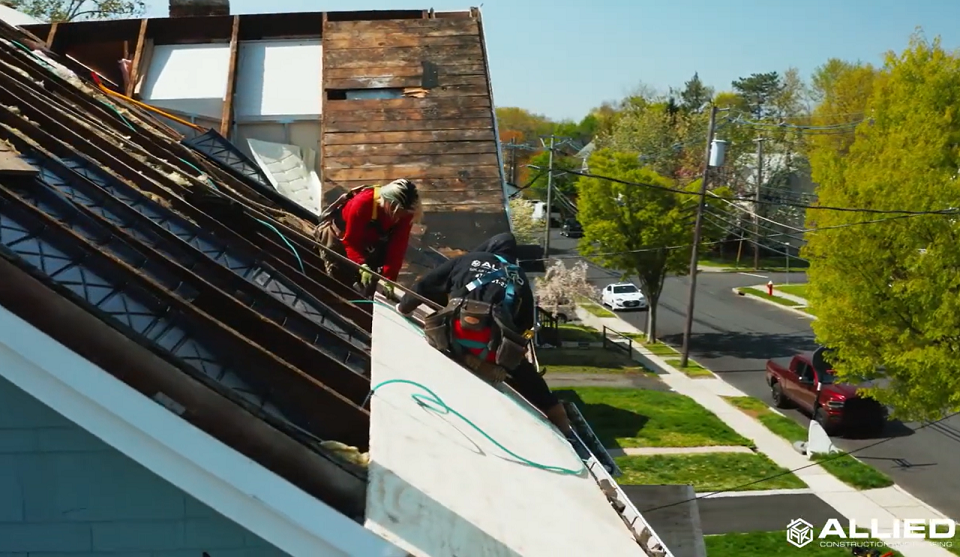 Slide
North Jersey's

Most Trusted Roofer For

Over 30 Years!
ALLIED
CORE

MISSION

Improve curb appeal, protect people and property, and make your structure look its best!

The team at Allied Roofing and Construction makes it our mission to make your home or business look its best. We specialize in residential and commercial roofing, but work on all sorts of construction projects in New Jersey. From storm repair to regular maintenance, siding to roofing, we've got you covered.
WE OFFER
Top-Rate

Residential and Commercial Roofing Services in NJ
Trust your roof to last with NJ's roofing contractors.
We are a design & build contractor that specializes in residential and commercial roofing. That means that your roofing project is being handled by some of the best in the industry, ensuring it will last for years to come. We also provide roof repairs, new roof installations, flat roofs, flat roof repair, EPDM roofs, and roof coatings. As a full-service roofing contractor, we can handle most roofing problems, and we do so with ease! When we work on our design & build project, we handle your structure from the ground to the roof, ensuring a construction project that exceeds satisfactions. We proudly serve in Bergen, Passaic, Morris, and Essex Counties.
Exclusive Offer

Don't delay your necessary roof and construction projects until they damage your structure! Finance with our team today and get your property repaired.
APPLY NOW
Our Value Proposition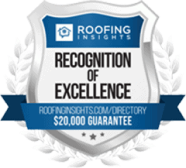 We leverage our detailed craftsmanship to solve roofing and siding issues with transparency and education. After a free consultation with us, our clients are fully prepared to make the best decision to protect their home for the next 30+ years. We have achieved rare certifications to guarantee the highest level of workmanship and offer the best warranties in the industry. We strive to make the entire process easy, from the first call to the final inspection.
Interested In Financing Your Next Project?
GET STARTED
HOW OUR ROOFING PROCESS WORKS
Our team of skilled roofers in NJ will walk through each step of your process in detail.

Consultation
We'll come out and meet with you to inspect your roof and get a better idea of what you need.

Estimation
We'll give you an estimate based on your consultation and then take care of everything from there.

Estimation
If you need financing, we have partnered with financing companies to provide competitive rates and payment plans tailored to meet your needs.

Installation
Once your project has been scheduled, we'll send out our expert team to get the job done quickly and efficiently.

Quality Control
Once the work is complete, we'll do a final inspection to ensure everything was done correctly before leaving.
OUR PARTNERS
The team at Allied Roofing and Construction only works with the best material and suppliers for your roofing project.







OUR PROJECTS
See how we've helped numerous homeowners in New Jersey transform their homes with new roofs, construction, remodels, and so much more!

VIEW ALL PROJECTS
LEARNING
HUB
Understand the anatomy of a roof and the terms that your team of roofers in NJ will use for your roofing project!
Roof Ridge
The highest point of the roof, usually in the center and meeting with the walls, is your roof ridge. You can find it by measuring in from each side of your building.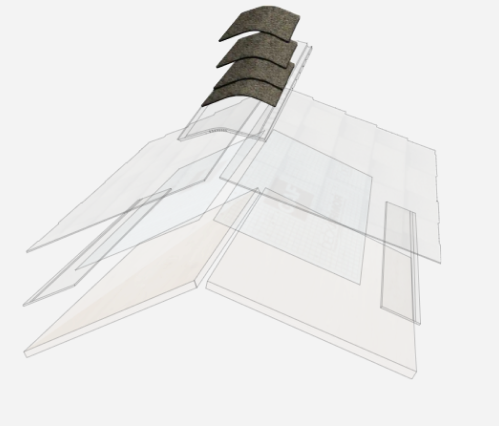 WHAT OUR
CUSTOMERS

ARE SAYING

The growing team at Allied Roofing and Construction LLC knows it has been a difficult season for many of our clients. We have increased our service and helped so many people with their Construction and Roofing needs. Thank you for the phone calls, the great reviews, and recommendations. Here is a testimonial from another satisfied client. So from the team at Allied Roofing & Construction. Thank you for helping us become the standard of Excellence in the Construction & Roofing industry.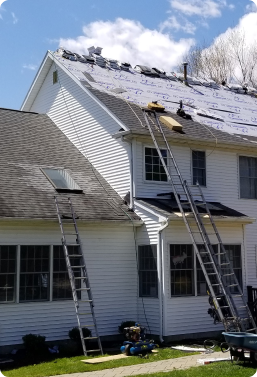 Free Roof Inspection

Licensed & Insured

In-House Contractors

Customer Satisfaction
BLOG + NEWS
Stay Current on the Latest Roofing and Construction News
Giving Thanks from Above: Celebrating the Roof Over Our Heads with Allied Roofing and Construction
This Thanksgiving season, as families gather and give thanks for the blessings in their lives, we at Allied Roofing and [---]
READ MORE
Embracing Autumn's Promise: The Importance of Roof Readiness with Allied Roofing and Construction
As we luxuriate in the crisp air and colorful leaves of November, it's a perfect reminder of the constant changing [---]
READ MORE